Carbon Accounting
Myneral makes it easy for you to keep track of the exact carbon emissions produced in the manufacturing / movement of any of your products. Using a combination of EPA data, IIoT sensor and more we accuratley track the impact on the environment.
Carbon Compensation
Seamlessly compensate for your exact carbon emissions through our built-in compensation tool. We use internationally recognised removal schemes such as: The American Carbon Registry, Climate Action Reserve, Verified Carbon Standard, Gold Standard, UK Woodland Carbon Code, puro.earth, the BCarbon Standard and more. No matter what region you are in, we will be able to find an approved schemme.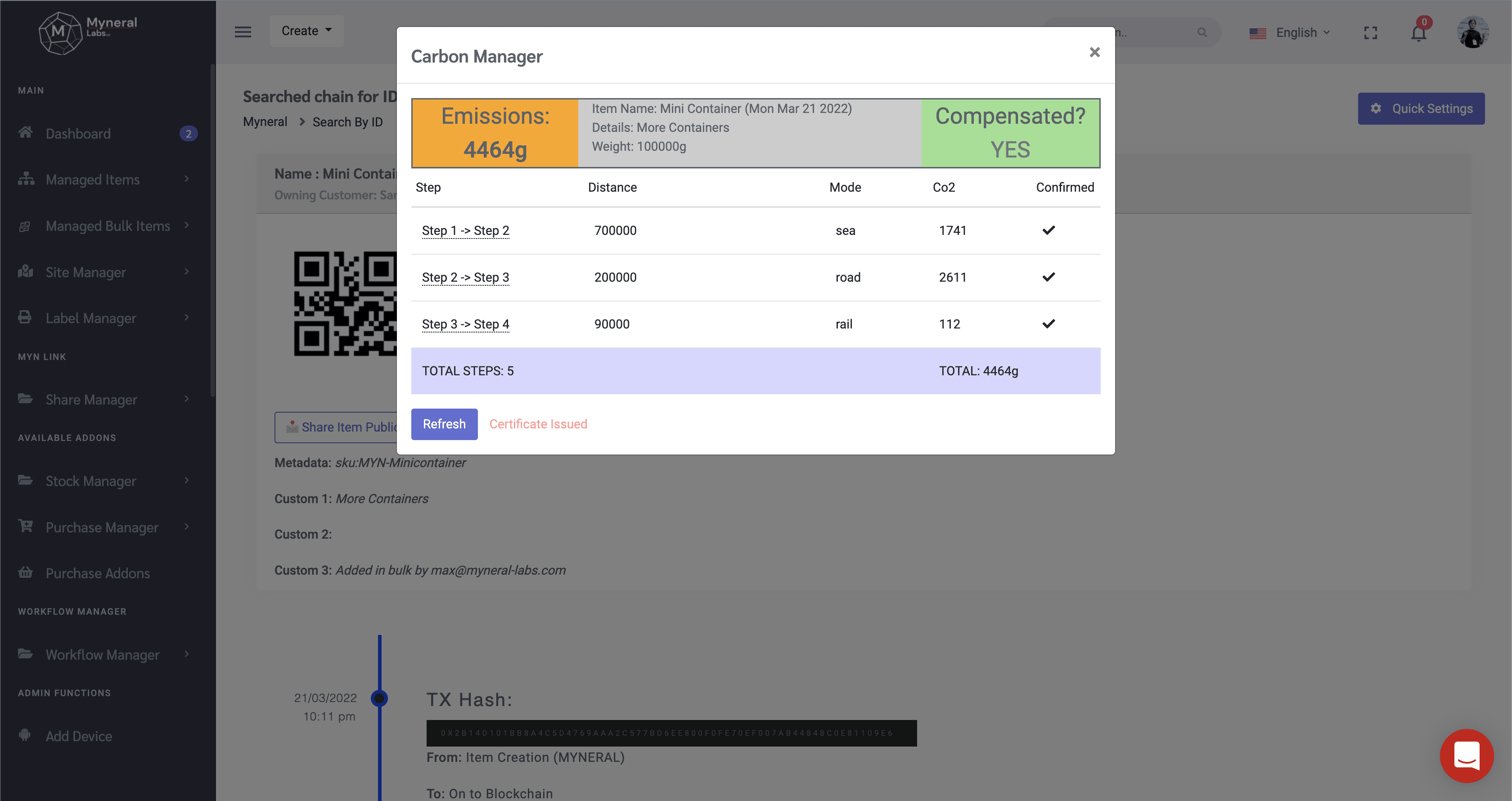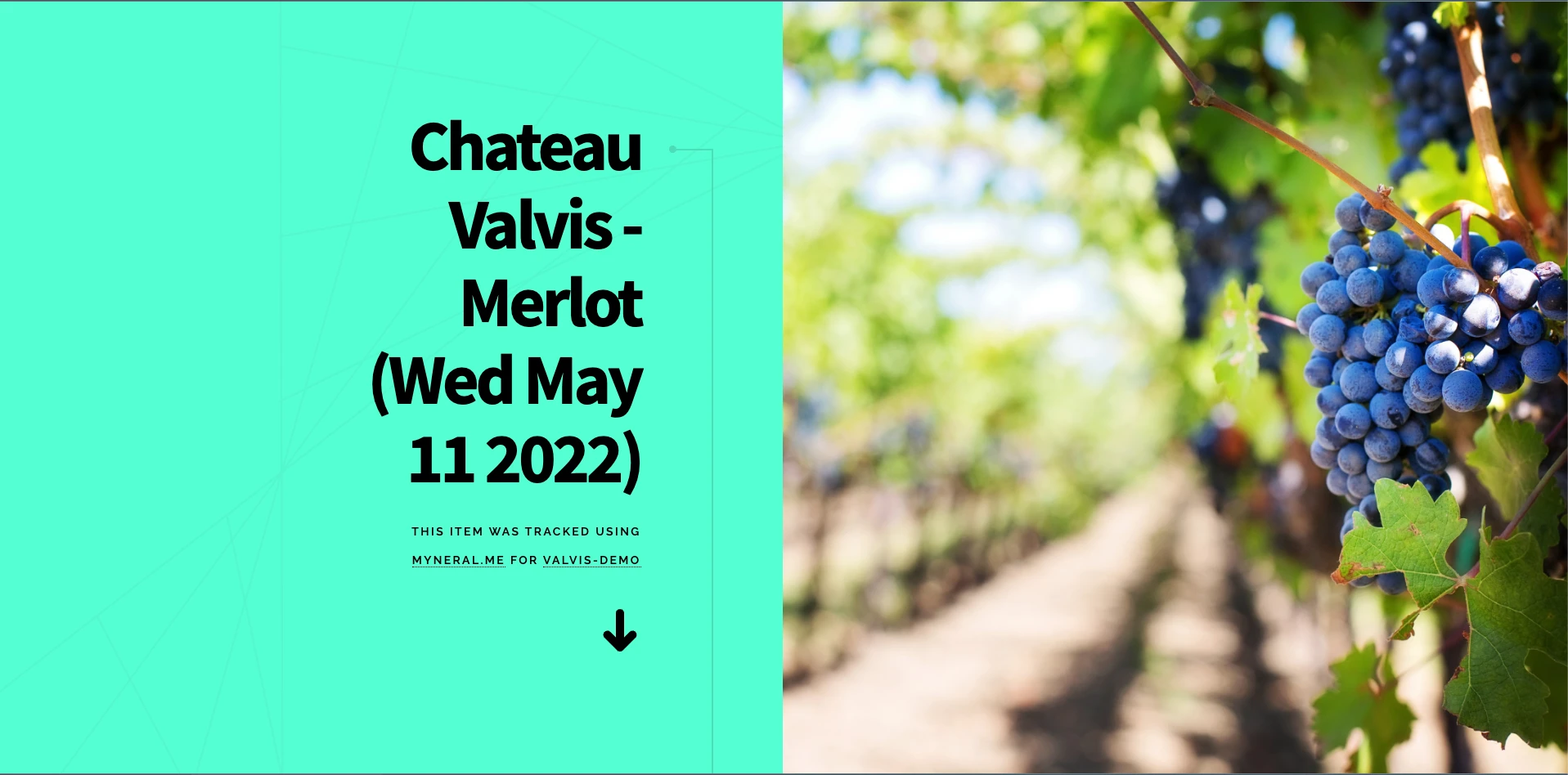 Transparency as a Sales Tool
Blockchain sits at the core of the Myneral ecosystem. It allows our technology to track and certify the data points behind a product such as location, weight, temperature and more. Share this data with your customers to irrefutably prove the quality of your goods.